Sonam Kapoor: Bollywood's Style Diva
Sonam Kapoor is an Indian film actress who made her debut in Sanjay Leela Bhansali's failed venture, Saawariya opposite the prodigy, Ranbir Kapoor. She has since then appeared in several Hindi movies. She is one of the most renowned celebrities of the coming age. Sonam has cemented her place in the Bollywood and is one of the highest paid celebrities of the B-Town. Known for her exquisite fashion sense, Sonam has been considered the Bollywood's ultimate style diva. She has exhibited her fashion knowledge to overwhelm people with extremely well-designed dresses and appropriate makeup.
Sonam Kapoor Age, Height, and Other Numbers
Sonam Kapoor has made it big in the Hindi film industry after failing to make an impressive start in her debut. She has attracted many of her fans with her sharp looks, fine-looking figure, and an excellent aura. Although she has been bashed by the media for her extremely petite figure, she has time and again silenced her haters with quirky intelligent responses. Here's a complete score card of this beautiful style icon of the industry.
Sonam Kapoor Body Vitals
Age: 31 years
Height: 5 feet 9 inches, 177 centimeters
Weight: 126 pounds, 57 kilograms
Curves: 34-26-24 (all measurements in inches)
Hair Color: Black
Eye Color: Dark Brown
Sonam Kapoor Biography
Sonam was born in Mumbai on 9th June 1985. She completed her schooling at the Arya Vidya Mandir High School in the city itself. She admits to being naughty and tomboyish during her school times. She loved to bully her fellow batch mates, especially boys. Kapoor was good at rugby and basketball during her school days. She was an obese child in her early stages which later went on to haunt the actress at her adolescent youth. She was a fat grumpy kid and had a bad skin and hair growing all over her face. Sonam, with time, started getting cautious over her appearance after which she was diagnosed with insulin resistance and polycystic ovarian disease.
She flew to Singapore for her pre-university education. She applied for a degree in theaters and arts. Sonam before completing her degree turned her attention to the economics and political science. She couldn't complete this course either and returned to Mumbai to get a bachelor's degree from through a correspondence course. After Sonam's father recommended Sanjay Leela Bhansali to work with him, he appointed Sonam as an assistant director for the movie, Black. The director spotted Sonam's eccentricity in her looks and asked her to tone down to get a break in his directorial venture, Sawariya. Sonam had then weighed 85kgs. On gaining her confidence after Bhansali's encouragement, Kapoor worked hard in gyms to lose 35 kilograms to look precisely confident in her debut film. Sonam had earlier worked as a waitress, but couldn't comply with the job for more than 14 days after her growing concerns about her weight.
Sonam Kapoor Family
Sonam Kapoor is the daughter of famous Bollywood actor and producer, Anil Kapoor and a proven model and designer, Sunita. She is the granddaughter of the renowned filmmaker of his time. Surinder Kapoor. Sonam is the eldest in the family with a brother, Harshavardhan, and sister, Rhea. Her brother is an aspiring model cum actor while her sister is a stylist. The Kapoor clan moved from Chembur to Juhu when Sonam was a year old.
Ranveer Singh is the maternal cousin of the actress. Arjun Kapoor, Janhavi Kapoor, and Mohit Marwah are her paternal cousins. Boney Kapoor and Sanjay Kapoor are her paternal uncles. Sridevi and Mona Shourie are her aunts. Having said that, Sonam Kapoor was raised in a house full of superstars, therefore, the superstar quality is inherited within the actress right from the childhood.
Sonam Kapoor Filmography
After assisting Sanjay Leela Bhansali in Black, the veteran director wanted to sign the actress who was a bit obese during that time. She worked on herself to attain a picture-perfect figure. She was featured opposite Ranbir Kapoor for her debut film, Saawariya. The film flopped at all platforms but launched a firm platform for both the aspiring superstars. Her second film, Delhi-6 saw her play an aspiring singer opposite Waheeda Rehman and Junior Bachchan. The film couldn't do wonders at the box office, and her performance garnered mixed reviews.
Kapoor's first film success came with I Hate Love Stories where she was paired with Imran Khan. Her acting skills and the ease at which she immersed in the role was appreciated. Many critics thought that she was an effortless actor. The movie was a major box-office success which cemented her place as a top actress in the Hindi film industry. Though Sonam Kapoor appeared in several movies after the success of I Hate Love Stories, none of them achieved positive reviews. From Aisha to multi-starer Players, all failed poorly at the box office. After a string of 6-8 flops in the early phase of her career, Sonam was written off by many critics and though she wouldn't make a big name in the Bollywood.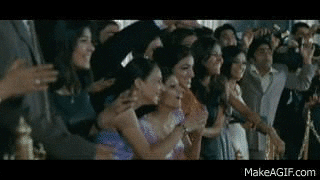 2013 marked a new dawn for the gorgeous actress. Now that she had appeared in many flop releases, she had got particular about her commitments to the scripts. Her choice became wiser, and success evidently knocked her doors. She featured in Anand L. Rai's directorial project, Ranjhana. Needless to say, the movie was an exuberant masterpiece. Both the actors, Dhanush and Sonam did equal justice to their roles in the film. The movie was a major success across all platforms. Sonam was splendid in her role that made many critics admit that it was her best performance till date. The movie turned out to be a revolutionizing point in the prodigy's career. She was then seen in a brief role in Bhaag Milkha Bhag. The movie was a sensational hit that gave a new dimension to the Indian Filmmaking.
The benchmark was set high up by the spectators after brilliant performances in a couple of films. But she was unable to match the caliber she exhibited in her previous films. The flop films again destructed her career graph. This time, the career hit a new low after she had appeared in distasteful movies with below average scripts. However, she managed to revive her career with a stellar performance in the action thriller biopic, Neerja. The actress was seen playing the role of Neerja Bhanot, who sacrificed her life to save hundreds of lives on board. She received many positive reviews for her role in the film. Many consider Neerja as Sonam's best movie ever. Here is a complete list of hit films Sonam Kapoor has featured in throughout her career.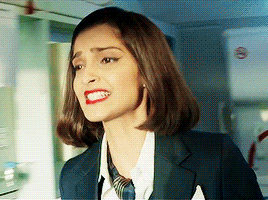 Sonam Kapoor Films
Ranjhana (2013)
Neerja (2016)
I Hate Love Stories (2010)
Bhaag Milkha Bhaag (2013)
Prem Ratan Dhan Payo (2015)
Players (2012)
Aisha (2010)
Delhi-6 (2009)
Bewakoofiyaan (2014)
Saawriya (2007)
Mausam (2011)
Dolly Ki Doli (2015)
Sonam is a trained Kathak dancer and has shown her efficiency in dancing with some magnificent dance numbers in her short span in the industry. She has appeared in numerous songs which were an instant hit amongst the Bollywood fanatics. Also, she played a cameo in Coldplay's Hymn of the Weekend. Here is a list of songs in which Sonam Kapoor has grooved to perfection.
Sonam Kapoor Hit Songs
Dheere Dheere, Single Track (2015)
Engine Ki Seeti, Khoobsurat (2014)
Jab Tum Chaho, Prem Ratan Dhan Paayo (2015)
Abhi Toh Party Shuru Hui Hain, Khoobsurat (2014)
Prem Ratan Dhan Paayo, Prem Ratan Dhan Paayo (2015)
Phatte Tak Nachna, Dolly Ki Doli (2015)
Tum Tak, Ranjhana (2015)
Masakali, Delhi-6 (2009)
Suno Aisha, Aisha (2010)
Sajh Dhaj Ke, Mausam (2011)
Gehra Ishq, Neerja (2016)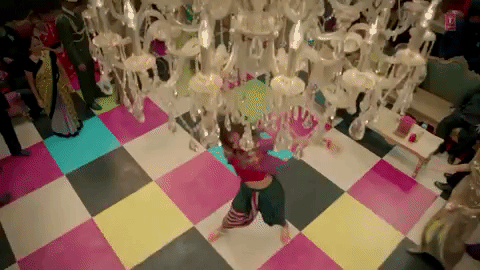 Likes, Dislikes, and More
Sonam likes most of the other actors is an avid reader. Not only a reader, but she is a good at writing. In fact, before she lost weight and turned towards acting, she was supposed to be a director or a script-writer. She loves shopping to the core, and that's no surprise after being raised in a family driven by stardom. Playing video games and collecting paintings are few of her hobbies she nurtures with utmost care.
Favorite Food: Chicken with Ginger and Potatoes, Tandoor Crab, Pav Bhaji, Cholar Dal, Mustard Fish, Chocolates, Dahi Batata Puri, Pork Belly Bun.
Favorite Superstars: Anil Kapoor, Akshay Kumar, Shah Rukh Khan, Ryan Gosling, Johnny Depp, Christian Bale, Leonardo DiCaprio, Nutan, Waheeda Rehman, Meena Kumari, Madhuri Dixit, Monica Belluci, Marilyn Monroe, Audrey Hepburn.
Favorite Films: Children of Heaven, City of God, Devdas, Rang De Basanti, Kagaz Ke Phool, Mr. India, Titanic
Favorite Books: Pride and Prejudice by Jane Austen, Frankenstein by Mary Shelly, Emma by Jane Austen
Favorite Destination: Rome, Paris, London, New York.
Favorite Perfume: Jean Paul Gaultier Classique, Michael by Michael Kors
Favorite Restaurants: Arya Bhavan, The Pantry, Gazalee, Hakkasan, The Table, Bengal Sweet House, Angelina in Paris.
Favorite Chef: Anthony Bourdain
Favorite Sport: Squash, Basketball
Favorite Color: White
Favorite Author: Jane Austen
Favorite Musician: A. R. Rehman
Favorite Directors:  Steven Spielberg, Satyajit Ray, Sanjay Leela Bhansali, Imtiaz Ali.
The Controversial Drama Queen
Sonam Kapoor has been on Page 3 for her controversial comments on co-stars. She has been involved in many catfights in the industry. The Diva is reported to throw diva tantrums on the filmmakers and the co-stars. Also, she has been a butt of many jokes for her baseless comments. Here is a complete list of controversies our gorgeous Sonam has been into.
Sonam Kapoor Controversies
Abhay Deol's allegations
Abhay Deol slammed the filmmakers and the actress that they were keener in the wardrobe of Sonam Kapoor then into the insights of their films. He agitated that she was given more attention and was miffed with her diva tantrums on the sets of the movie, Aisha. Later, Sonam replied by questioning his upbringing.
Calling Aishwarya Rai an aunty
Sonam was so excited to walk the Cannes alongside the beautiful Aishwarya Rai. But the latter retaliated and chose to walk the red carpet alone. This enraged Sonam Kapoor who directly slammed the actress by calling her an aunt. Her comments created quite a stir in the industry.
Ugly exchange of word with Shobha De
Sonam is known to reply to the comments made on her, and she didn't play the second fiddle while roasting De with a fury of words. The duo engaged in a long battle on twitter and slammed each other with vicious words. The politer of them were De being called a fossil on a menopause. Now that's nasty from Sonam Kapoor.
Showing a middle finger at the promotion of Players
We don't know why she did that but she showed a middle finger to the media personnel during her promotions of Players. Just like her senseless actions to gather attention towards her film, Players was a huge waste of time.
Potshots at Katrina Kaif.
She has had the knack of writing down her competitors, and this time Katrina was under her wrath. She accused Katrina of doing shameless over the top roles in her movies and also said that it required a special kind of shamelessness to do so. Her comments didn't go well with the audiences. And for everyone knows, Katrina has been more successful than Anil Kapoor's daughter.
Relationships, Affairs, and More
The actress has been far from the limelight in turning media heads towards her in terms of her relationships. She hasn't been involved in many relationships that made into the Bollywood tabloids. Her first and foremost relationship started with an entrepreneur and model, Sahir Berry. Things couldn't flow according to the plans and the couple parted ways just after few months of dating.
There have been rumors of the beautiful actress dating the director, Punit Malhotra and Anand Ahuja. But none have qualified themselves from rumors to reality. The actress is reported to be single for now and no plans of getting engaged anytime soon.
Sonam Kapoor Net Worth
The calculated net worth of the established actress is said to be around 10 million U.S. dollars. She charges around 2-3 crore rupees per film. She is the highest paid brand endorser in the country according to some reports. She is the face of many leading companies like Lux, L'Oreal, Electrolux, Mont Blanc, and Colgate.
Car Collection: BMW 7 Series, Audi Q7
Social Media Buzz
Sonam is on Instagram by the username @sonamkapoor. She has a huge fan following on the photo sharing app with 9.7 million followers. Her twitter follower number exceeds to 10.2 million. She operates her twitter handle by the username @somankapoor. She also has her own website and an app where she communicates with her fans vividly. Her facebook username is @OficialSonamKapoor.
Awards, Accolades, and Recognitions
With less than a decade in the industry, Sonam has made her way through becoming one of the established faces of Bollywood. She has dazzled her way out and has performed decently in most of her films a Though majority of her films haven't met the expected success, Sonam has had her hands on many prestigious awards.  Here is a complete list of the awards the actress has won in her career.
Sonam Kapoor Awards
Filmfare critics award for the best actress for Neerja (2016)
Stardust award for the superstar of the tomorrow for Saawariya (2008)
National Film Special Jury Award for Neerja (2016)
Stardust award for the best actress in a comic role for Khubsoorat (2014)
Stardust award for the editor's choice best actress for Neerja (2016)
BIG STAR most entertaining actor in a romantic role for Prem Ratan Dhan Payo (2015)
Sonam Kapoor has made her unique identity in the Bollywood for herself. She is known for her fantastic taste of fashion. Although, she has a lot to prove in the realm of acting, she has established herself as one of the leading celebrities of the recent times. With time and age by her side, we hope to see Sonam in films like Neerja where she single-handedly owned the film with her prolific acting ability. Till then, she maintains her tag of being the ultimate style dive of the Bollywood.
Sonam Kapoor Images