Sonakshi Sinha: The Dabangg Girl
Sonakshi Sinha came into Bollywood scene with a stunning performance alongside Salman Khan in Dabangg. She cemented her position in the mainstream industry with a series of hit films to her name. Although being a successful actress, Sonakshi is yet to stun the audiences with a defining role. She has featured in many movies playing love interests in hero-centric movies. Before she switched to acting, Sinha was a costume designer and was quite overweight during the early phases.
Sonakshi Sinha Age, Height, and Other Numbers
She had to work on her body before she made her appearance in movies. Even after toning down to attain a considerable figure, she is written off for her body weight issues. Here is a trump card that decodes the Dabanng star to bits.
Sonakshi Sinha Body Vitals
Age: 29 years
Nickname: Sona
Weight: 154 pounds, 70 kilograms
Height: 169 centimeters, 5 feet 6 inches
Curves: 35-27-35
Hair Color: Black
Eye Color: Dark Brown
Sonakshi Sinha Biography
Sinha was born in Patna on 2nd June 1987. However, her family relocated to Mumbai in quest of their professional endeavors. Sonakshi attended Arya Vidya Mandir in Mumbai. She chose to join S.N.D.T College in Mumbai to pursue a degree in Fashion Designing.  After she completed her Bachelor's degree, she worked as a costume designer for a few Bollywood films like Mera Dil Leke Dekho.
Sonakshi Sinha Family
She is the daughter of the famous actor, the shotgun, Shatrughan Sinha and Poonam Sinha. Both her parents have enjoyed a timely success as actors in the Bollywood. She is the youngest of 3children in the Sinha's clan. She has two elder brothers, viz. Luv Sinha and Kush Sinha. Sonakshi and her family are firm believers of the Hinduism.
Dashed into Dabanng
It turned out to be a dream debut for Sonakshi Sinha in Dabangg. Her performance was well received by the audiences as well as critics who thought she had done justice to her role in the film. The film was a sensational hit which comprehensively became the highest grosser of that year. She bagged several awards for her fantastic debut performance in the film including a Filmfare.
Sonakshi Sinha Filmography
After the success of her debut appearance, she followed it with a quite year after no releases in 2011. She appeared in a total of 4 movies in 2012. She featured alongside Akshay Kumar in Rowdy Rathore. The film was a blockbuster and became one of the highest grosser of that year. Later in the year, she collaborated with Khiladi Kumar for yet another film, Joker which failed completely at the Box office. She then appeared in Son of Sardar alongside Ajay Devgan and Sanjay Dutt. However, the film was far from getting any critical acclaim. Her second major hit at the Box office with Dabanng 2. Salman's superstar status and his exuberant charm garnered major success for Dabanng 2. Sonakshi was slammed for playing second fiddle in the male-oriented movies.
Sonakshi Sinha started her 2013 with a stellar performance in Lootera. She shared the screen with Ranveer Singh in the film which failed to woo the audiences. But Sinha was ecstatic in the film who garnered much more appraisals for her strong portrayal of Pakhi. She followed her critical success with stereotyped roles in flops like Bullet Raja and Once Upon a Time in Dobara. Although her next release, R. Rajkumar garnered some profit at the Box office, critics felt that Sinha was repetitive in her roles and would have to reinvent herself to make a strong mark in the Bollywood world.
Sonakshi appeared in several movies like Holiday, Action Jackson, and Tevar. She made her Kollywood debut with Rajnikanth in Lingaa. She made her first music video debut in Honey Singh's Yaar Mera Superstar. She launched her first single music release with Aaj Mood Ishqholic Hain. She has announced to launch her second single at Justin Beiber's Purpose World Tour's concert in Mumbai.
Sonakshi Sinha Hit Films
Dabanng (2010)
Rowdy Rathore (2012)
Lootera (2015)
Dabangg 2 (2012)
Akira (2016)
Noor (2017)
Holiday (2014)
Force 2 (2016)
Lingaa (2014)
Tevar (2015)
R Rajkumar (2013)
Not an eccentric dancer as many of her female counterparts, but she is decent in the department. She has performed vividly in many item numbers. Most of them have gone viral amongst the Bollywood fanatics. Here is a list of hit songs from Sonakshi Sinha.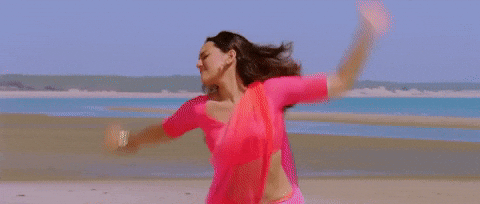 Sonakshi Sinha Hit Songs
Saree Ka Fall Sa, R Rajkumar (2013)
Party All Night, Boss (2013)
Tere Mast Mast Do Nain, Dabanng (2010)
Sawaar Loon, Lootera (2013)
Dhadhang Dhang, Rowdy Rathore (2012)
Go, Go, Go, Govinda, Oh My God (2012)
Keeda, Action Jackson (2014)
Thank God It's Friday, Himmatwala (2013)
Humka Peeni Hain, Dabangg 2 (2012)
Likes, Dislikes, and More
Sonakshi is a firm practitioner of Yoga. She gives a lot of time to practice yoga to keep her fit. Also, she is an excellent shutterbug. Sinha is fond of reading and includes it as a major hobby. Not as eccentric as many are, but she is a decent dancer and loves grooving to the music.
Favorite Food: Goan Fish Curry
Favorite Superstars: Hrithik Roshan, Sridevi, Rekha, Russel Peters, Rani Mukherji
Favorite Film: Dilwale Dulhaniya Le Jayenge, Madagascar, Kung Fu Panda, Zoolander, Primal Fear, About A Boy, Notting Hill, Love Actually
Favorite Director: Sanjay Leela Bhansali
Favorite Perfume: Victoria Secret's Pink, Jean Paul Gaultier Classique
Favorite Color: Yellow and Green
Favorite Books: The Da Vinci Code by Ron Howard, Shantaram by Gregory David Roberts
Favorite Designer: Manish Malhotra, Vikram Phadnis, Narendra Kumar, Salvatore Ferragamo
Favorite Destination: London
Controversies favorite child!
Sonakshi Sinha has been always popping on to Bollywood tabloids for all the bad reasons. Controversies never seem to leave her back. In fact, it seems like Sonakshi loves them for they bring the much-needed attention. From bashing her guardian angel Salman to indulging in catfights with her counterparts, Sonakshi has seen it all in her short stint in the Bollywood.
Sonakshi Sinha Controversies
Ugly Spat on Twitter with KRK
KRK was at his filthy best when he took to twitter to name a few Bollywood actresses who matched the figure and sleaziness of Kim Kardashian. Sonakshi was not happy with his comments which made her agitate by sending a fitting reply on twitter. She slammed KRK by calling him a shameless person who doesn't respect women.
Angry over commenters
She was body shamed for a long time on her Instagram to which she retaliated to the best.
Sonakshi put up a post on the photo sharing app giving a stick to all the comments that were based on her body figure. She politely minced her words to decently say that she cared a damn and shows a finger to all those who keep commenting.
The Polite Roast of Mahesh Bhatt
Mahesh Bhatt took his disappointment to twitter after the AIB Roast created quite a raucous in the life of superstars involved. According to Bhatt, few names involved in the roast were evolved from the complaints lodged. To say the least, his daughter was in the list of complaints. He pointed out Sonakshi's exclusion in particular to which she gave a fitting reply to the director.
The fight aginst Rumor mongers
Sonakshi hurled a fury of words to the Bollywood tabloids that have made their own industry from just creating false rumors. According to some reports, Sonakshi was angry with the rumor that Salman and Arbaaz got her in tears at Aprita's wedding. She even tagged both the superstars and cleared the bad air in the media stating everything was fine between them.
Catfight with Katrina Kaif
Media started speculating a cold war between Katrina Kaif and Sinha after it was reported that the latter had replaced Katrina in Salman's inner circle. However Katrina chose to ignore the reports altogether by stating that she is least interested and doesn't believe the media for they might have the words spinned to erupt a war between the two actresses.
Relationships, Affairs, and More
Rumors will persist in industry as long as Bollywood reigns supreme. Sonakshi Sinha has bee rumored with a lot of men in the industry, but no rumor has proved worthy of turning into a scandalous relationship. Just in her early days she was rumored of dating Aditya Shroff. Media couldn't gather much fuel to confirm about the relationship.
Also, it was allegedly reported about her relationship with Arjun Kapoor. The duo dated for a short stint while on the sets of Tevar. They were also joked openly about their relationship at the AIB Roast. But apart from that, no other things could confirm their relationship. There were reports of her dating Shahid, but like the earlier two, it did not go beyond the rumors.
The Money Matters
Sonakshi is one of the highest paid actresses in the Bollywood fraternity. She charges around 4-6 crore rupees per film. That is considerably good for an actress who is yet to appear in defining roles. However, she has cemented her position as one of the famous Bollywood celebrities in the world. She endorses quite a number of brands in the country, and is desired by most household names on the TV.
Car Collection: BMW 5 Series GT
Awards, Accolades, and Recognitions
She has engraved a name on several trophies throughout her career. From winning a first trophy for her stellar performance in Dabanng to acclaiming some of the prestigious ones at several award functions, Sonakshi Sinha has had it all. Although, she is yet to win the award for the best actress, we expect her to win that too sooner or later in her career.
Sonakshi Sinha Awards
Filmfare award for the best female-debut for Dabanng (2011)
IIFA award for the star debut off the year for Dabanng (2011)
Screen award for the best screen debut for Dabanng (2011)
Stardust Award for the superstar of the year for Dabanng (2011)
Zee Cine Award for the best female debut for Dabanng (2011)
Guild Award for the best female debut for Dabanng (2011)
Zee Cine Critics Award for the best actor-female for Lootera (2014)
BIG Star most entertaining actor in a romantic role for Lootera (2013)
Star Parivaar Award for the best favorite Mazebaan (2012)
Social Media Buzz
Sonakshi Sinha is quite an active person on the internet. She is spontaneous, witty, and always has her say on the social media platforms. Her twitter account is a matter of controversy in itself with the actress taking offense to many who accuse her with fury of words. She has 8.87 million followers on twitter, and operates her account by the username @sonakshisinha. She has a whopping 7.7 million followers on Instagram where she handles her account by the username @aslisona. She is also active on facebook by the username @sonakshisinhaofficial.
Sonakshi is one of the emerging actresses in the Bollywood. She has cemented her position in the Bollywood but is yet to make her mark on heart of the Indian audiences. There are a lot of films lined up for the actress which are expected to do wonders at the Box Office. She is all set to feature in the remake of two Bollywood hits, Ittefaq and Namastey London. Also, we are quite excited to see her at the Justin Beiber's world tour concert in Mumbai.
Sonakshi Sinha Images