Shilpa Shetty: The Sizzling Sensation of Bollywood
Shilpa Shetty is a renowned celebrity in India known for her active participation in the Bollywood. Also, she has been the prime face of many brands in and across the country. She is a well-established businesswoman, owns her own production house, and an owner of the IPL team, Rajasthan Royals. She is a former model, dancer, actress, and the winner of the British reality show, Celebrity Big Brother 5 which adds to her never-ending list of her success story. She was a prime figure in the Hindi film arena in the early 2000's. Apart from the successful stint in the Bollywood, she has tried her luck in the Telugu, Tamil, and Kannada films.
Shilpa Shetty Age, Height, and Other Numbers
Shilpa Shetty bewildered the Indian audiences with her stunning figure and audacious looks. She has managed to raise the temperatures with prolific performances in the Hindi film industry. However, there has been a huge transformation in her looks as her personality has grown gradually with age. Needless to say that she has become more beautiful with age, the only thing that has stayed constant with her growing age is her curvaceous figure. Here are all the details about Shilpa Shetty in numbers.
Shilpa Shetty Body Vitals
Age: 42 years (as in 13/06/2017)
Height: 5 feet 7 inches, 170 centimeters
Weight: 58 kilograms, 127 pounds
Curves: 33-26-34 (all measurements in inches)
Hair Color: Brown
Eye Color: Brown
Shilpa Shetty Family
Shetty was born to the manufacturers, Sunanda and Surendra Shetty in Mangalore. Both her parents are well-established businessmen responsible for producing tamper-proof water caps for the pharmaceutical industry. She has a younger sister, Shamita who failed to make a blusterous career in the Bollywood, unlike her sister. Her parents even tried to produce a film for their elder daughter, Shilpa, which went unreleased for certain circumstances.
Shilpa Shetty Biography
Shilpa Shetty was born on 8th June 1975 in the Tuluva community. She completed her schooling from the St. Anthony Girl's High School in Chembur. Later, she completed her degree education from Matunga's Podar College. She has been a trained Bharatnatyam dancer right from her childhood.
Apart from being a prolific well-trained dancer, she was an active sportsperson in her early schooling days. She captained her school's volleyball side and also practiced Karate. She holds a black belt in Karate. To add to these set of activities, she is a dancesport expert and a firm yoga practitioner.
Shilpa was just 16 when she first received a contract to enact in the Limca commercial. She modeled for the aerated drink franchise and got much recognition after that. Her modeling career started with a bang which got her plenty of modeling contracts with several respected firms. As she excelled as a model and received plenty of recognition playing roles in several brand endorsements, she was first offered a film in 1992.
Sizzling's Shilpa's Success Story
Shilpa first started acting in a film opposite Rohit Roy and Ronit Roy titled Gaata Rahe Mera Dil. However, the film couldn't release due to the post-production issues which delayed Shetty's debut in the film industry. The delay proved to be a good one for the actress as she made her Bollywood debut with Baazigar. She played the supporting role in the movie sharing the screen with Shah Rukh Khan and Kajol. Shetty was well received by the audiences as well as the critics which helped her to cement her position in the Hindi film arena.
Shilpa followed her Bollywood debut with 3 roles in the movies as a lead actress. She was seen alongside Govinda in Aag. She was then seen in the Khiladi series playing the lead protagonist alongside Akshay Kumar in the movie, Main Khiladi Tu Anari. Her last release of 1994 was Saif Ali Khan starer Aao Pyaar Karen. Although the first two films were hit, the last film couldn't garner much success at the box office.
However, for the next four years, she couldn't give a stellar performance apart from a brilliant performance in the movie, Pardesi Babu. She just managed to give a single super-hit movie in that span of 4 years which was Salman Khan's Auzaar. In the early 2000's, she was prolific with magnificent performances in the movies like Dhadkan and Rishtey. She was loved by the audiences as well as the critics for her quirky choices of roles. Shetty, however, couldn't do as many films as her counterparts did in that era.
Ever since then, her appearances in the Hindi film industry have been scarce. She was seen in movies like Garv, Dus, and Phir Milenge. Many critics believed that it was so far the best performance of Shilpa Shetty's career. Shilpa shared the screen alongside her sister, Shamita in the movie, Fareb which couldn't taste success at the Box office.
Shetty disappeared from the big screen in a flash. She was then seen judging a dance reality show, Jhalak Dikhla Jaa on the Indian television channel, Sony Entertainment Pvt Ltd. 2007 proved to be a milestone year for the actress. She was seen in a multi-starer film, Life in a Metro. Her performance was credited as the best performance till date by the critics. The movie was met with much recognition from the critics and performed well at the Box Office. She was then seen in Apne alongside Deol brothers which were a Box office hit as well.
Shilpa Shetty Hit Films
Dhadkan (2000)
Baazigar (1993)
Main Khiladi Tu Anari (1994)
Dus (2005)
Life in a Metro (2007)
Phir Milenege (2004)
Jaanwar (1999)
Auzaar (1997)
Pardesi Babu (1998)
Apne (2007)
Rishtey (2002)
Garv (2004)
Hathyar (2002)
Everyone in the industry knew about her dancing prowess, and directors were not so behind to use her skill to perfection in their films. She has grooved to perfection in quite a number of songs in her films. Here are some of the best songs from Shetty's career.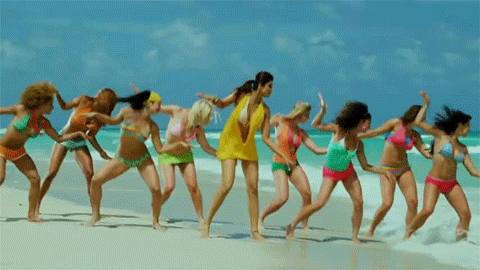 Shilpa Shetty Songs
Churake Dil Mera, Main Khiladi Tu Anari (1994)
Hum Unse Mohabbat, The Gambler (1995)
Get into my car, Dus (2005)
Ek Ladki, Jung (2000)
Dewaana Dewaana, Rishtey (2002)
Pehle Se, Fraeb (2005)
Betaab Dil Hain, Phir Milenge (2004)
Work beyond Bollywood
She is a full-time entrepreneur and owns an Indian salon and spa franchise named Lois. Also, she tried to produce a film titled Dishkiyaaoon which was a big Bollywood flop. She was the winner of the British television show, Big Brother. She has been the judge on a dance reality series, Nach Baliye for consecutive three years.
Likes, Dislikes, and More
Shilpa Shetty is a firm believer in fitness and health. She practices yoga on a daily basis and loves hitting the gym without taking holidays. She loves dancing to the core and is a trained dancer right since her childhood. Leaving these physical activities aside, another thing she is deeply interested in is cooking. She loves to cook. Here is a complete list of her likes, dislikes, and more which will help you know Shilpa Shetty in a better way.
Favorite Food: Pani Puri, Soups and salads, Kori roti, corn pulao, chicken biryani, and South Indian food
Favorite Color: Red and black
Favorite Superstars: Sridevi, Tom Cruise, Amitabh Bachchan, and Jackie Chan
Favorite Perfume: S2
Favorite Destination: Lake Como Italy
Favorite Designer: Donna Karan
Sinister Shilpa Shetty
Shilpa's Shetty has been bound to controversies ever since her inception at the silver screen. However, she has found ways to tackle them and come out victorious each and every time. Here are few controversies about the long-legged actress that kept her into the limelight for a very long time.
Shilpa Shetty Controversies
Non-bailable warrant for posing in an explicit way: Shetty was in the news after moral police booked her, and registered a non-bailable warrant against her for posing in an explicit manner for a Tamil newspaper. If reports are to be believed, Shetty was earlier asked to apologize for the same in an informal way but she refrained. Thus, the offended party took the case to the police and booked the actress.
The Racism Rant at the Big Brother: Shetty complained about her co-contestant Jade Goody racially abusing her in the show. She used improper names to call out Shetty. Nonetheless, all the stir she created on the show helped her to win the show.
Richard Gere's troublesome kiss: Richard Gere pinned Shilpa Shetty and kissed her in an HIV-AIDS awareness program in 2007. Things didn't go well with the protestors and followers who smashed the actress for her act. Many political parties took to the streets to express their disagreement. However, with time, things settled for good.
Home breaker Shilpa: Raj Kundra's first wife, Kavita blamed Shilpa for being the main reason of their divorce. Kundra's growing proximity with Shetty even after his on-going marriage went out of the hand for his wife, who opted for a divorce.
Fixed IPL Match: Her team, Rajasthan Royals was banned after it came under the scrutiny of match fixing. It is believed that the owners were profusely involved in the match fixing. However, she has denied all the allegations of the match-fixing probe and has time and again pleaded her innocence.
Relationships, Affairs, and More
Shilpa Shetty was reported to be dating Akshay Kumar for a very long time before he dumped the actress for her best friend, Twinkle Khanna. If reports are to be believed, Akshay Kumar didn't want Shetty to work after marriage which created a rift between the two.
She was then seeing the businessman, Anubhav Sinha for a brief period but the relationship couldn't work for a longer time. With time, the relationship faded after gathering some limelight in the media.
Shilpa met Raj Kundra after they joined hands to invest in an IPL Team franchise, Rajasthan Royals. The duo was spotted together many times during the entire season of IPL. The reports of the duo dating each other surfaced and both the prodigies were bold enough to confirm it to the media. In 2009, Shilpa Shetty and Kundra tied the knot in a secret function. They have a son, Vihaan together.
The Money in the Bank
The actress has enjoyed a successful stint in the B-Town for quite some time. This automatically reflects on her income that is accumulated in her bank accounts. Apart from that the actress has been the face of many ad campaigns and has endorsed multiple products in the country. Also, she is a full-fledged businesswoman and owns a salon line that adds to savings. She is a prominent member of the TV show, Nach Baliye which keeps her bank balance ticking.
Shilpa Shetty Net Worth
Shilpa Shetty's net worth in 2017 was estimated around 90 crore rupees by the Forbes. The sum is the accumulation of her remuneration of movie fees, brand endorsement fees, and appearing on the Indian television shows. Also, she has enjoyed success early in the career in the modeling world.
Car Collection: Bentley Continental and Lamborghini Gallardo
The Social Media Buzz
Shilpa Shetty is on Instagram by the username @theshilpashetty. The actress has 3.4 million followers on the photo-sharing application and is a constant buzzer on the site. Shetty has a staggering 4.98 million followers on Twitter. She operated her twitter account by the handle @TheShilpaShetty. The actress is very active on both the social media platforms and uses them as a medium to connect with her fans.
Awards, Accolades, and Recognitions
Not as many films to her name as she would like, but Shetty did amaze the Indian audiences with few stellar performances over the course of time. She garnered quite a few awards in her long reign at the Bollywood. Here is a complete list of awards she has won in her entire career. Shetty has a few nominations and a handful of awards to her name. Here's the complete list.
Shilpa Shetty Awards
Zee Cine Award for the best actress in a supporting role for Life in a Metro (2008)
Bollywood movie award for the best-supporting actress for Pardesi Babu (1999)
New Talent Award for Big Boss Season 2 (2009)
ITA award for the gr8! Achiever laurel (2008)
Star Parivar award for the star personality for Nach Baliye 2 (2013)
Shilpa couldn't make a defining impression on the B-Town with any of her films, but she baffled the Indian audiences with her long legs, stunning figure, and tantalizing looks. As per now, she looks like she has bid adieu to her acting career, but we hope she keeps on inspiring the masses with her fitness tips and DVD.
Shilpa Shetty Images