The Queen of Bollywood: Rekha
Rekha is a household in the Indian film industry. She has appeared in more than 140 films in a career spanning over 4 decades. She has been a recipient of several prestigious awards throughout her career and is regarded as one of the best actresses to ever grace the Bollywood fraternity. She has stunned the Indian audiences with outstanding performances in female-oriented movies. Rekha's immaculate beauty and extreme boldness made her one of the finest actresses in the Bollywood.
Rekha Biography
Rekha was born on 10th October 1954 in the capital city of Tamil Nadu, Chennai. She was admitted to Church Park Convent High School. Due to her troubled family conditions, she had to leave her school to carve her career in the acting industry.  She considers Telugu as her mother tongue but is also fluent in English, Hindi, and Tamil. She was written down by many in the industry for her blunt looks, but she overcame the barrier with astonishing performances in the industry early in her career. She reigned at the Bollywood's biggest stage for entire two decades proving her prominence in the industry. Her real name is Bhanurekha Ganesan which she changed to just Rekha before she made an entry at the big screens.
Rekha Age, Height, and Other Numbers
Rekha was known for her extremely bold looks and a curvy figure. Also, she was a prolific dancer and charmed the audience with her outrageous performances. Not the sharp looks that many directors looked for, but definitely the screen presence and spontaneity to blow life into any role was what made her successful. Here's a complete trump card that gives the minute of statistical information in exact numbers.
Rekha Body Vitals
Age: 61 years (as in 17th April 2017)
Height: 5 feet 6 inches, 168 centimeters
Weight: 132 pounds, 60 kilograms
Curves: 34-28-24 (all measurements in inches)
Hair Color: Black
Eye Color: Brown
Rekha's Troublesome Family
Rekha was born to the famous actor, Gemini Ganesan, and mother, Pushpavalli. Both her parents were well-proven stars in the South Indian Film industries. Though, her father garnered much more fame and appreciation than her mother. The duo gave birth to Rekha before their marriage and Gemini ignored his fatherhood at that time. She has one full sister and 6 half siblings. She knew about her father only when she struggled in the Bollywood to cement her place as a leading actress. The actress suffered through a gruesome childhood and hence, decided to work in the glam sham of Bollywood at an early age.
The Early Struggle
Rekha first appeared as a child artist in a film titled, Rangula Ratnam in 1966. Rekha was just 11 at that time. She was credited first time as a lead actress at the mere age of 14. She shared the screen opposite Rajkumar in Operation Jackpot Nalli C.I.D 999. The film was a huge success, and Rekha was credited for her superb performance at such a young age.
At the age of 14, Rekha acted in her first Hindi film, Anjana Safar. The film, however, was released a decade later after facing some censorship problems in the Indian subcontinent. She blamed the producers for tricking her into a kissing scene which was meant for the foreign audiences but was released in the Asian subcontinent as well.  According to the gorgeous Rekha, she hated the idea of becoming an actress but had to, to suffice herself, an ill mother, and her family. She admitted to being extremely vulnerable in her early phases where she had to deal with all kinds of male impoliteness and other issues. The fact that she wasn't a fluent Hindi speaker made her life even more difficult.
In 1970, at the age of 15, Rekha featured in two films. The first of two was a south Indian film titled Amma Kosam. Her official Bollywood debut came with the second film of 1970, Sawan Bhadon. The film tasted success from the highest mountains and made Rekha an overnight star. She was still considered the ugly duckling in the Bollywood and was stereotyped for her busty figure, ultra glamorous roles, and sassy roles. Rekha worked hard on her acting abilities, accepted challenging roles, and got fluency over Hindi with her increasing stay in the industry. She started proving her critics wrong and bamboozled the audience with one after another hit spectacular roles in her movies.
The Queen of the Bollywood for a reason
After she had been choosy over her roles in the films and had worked on to attain a fantastically curvaceous body, she gradually started receiving appreciation for her roles in the films. Rekha had cemented her position in the competitive realm of Bollywood. Her milestone films came in the form of Do Anjane and Ghar. She shared the screen opposite Amitabh Bachchan is Do Anjane. Her personification of a rape victim in Ghar was tremendous as she received her first Filmfare nomination in 1978. The rest is history. The talented actress never looked back in her entire career and cruised her way to be claimed as the undisputed queen of the Bollywood.
Here are few of the hit films out of +140, in which Rekha has exhibited her fantastic acting abilities along with the sassy touch of glamor.
Rekha Super- Hit Films
Silsila (1981)
Muqaddar Ka Sikandar (1978)
Natwarlal (1979)
Umrao Jaan (1981)
Aastha: In the Prison of Spring (1997)
Khubsoorat (1980)
Suhaag (1979)
Baseraa (1981)
Khoon Bhari Maang (1988)
Ghar (1978)
Khiladiyon Ka Khiladi (1996)
Do Anjaane (1976)
Namak Haraam (1973)
Madam X (1994)
Nishaan (1983)
Not only incredible acting but also superlative dance moves that stunned Indian audiences. Rekha was a complete package. She knew her body well and used it to utter perfection. Her dance moves and her ability to emote through the songs were unbelievable. Here's to all the jaw-dropping songs from the Queen of Bollywood, Rekha.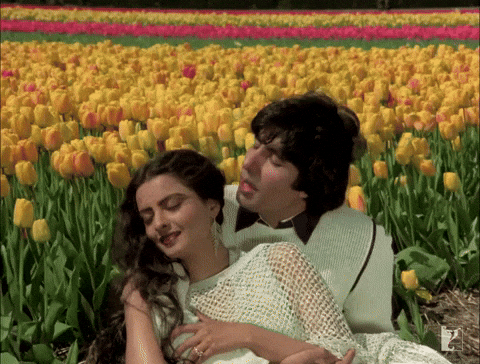 Rekha Hit Songs
In Aankhon Ki Masti, Umrao Jaan (1981)
Ye Kahan Aa Gaye Hum, Silsila (1981)
Dil Cheez Kya Hain, Umrao Jaan (1981)
Kaisi Lag Rahi Hum Main, Jootha Sach (1984)
Neela Aasmaan So Gaya, Silsila (1981)
Kaali Ghata Chaayi, Kaali Ghata (1980)
Tere Ishq Ka Mujh Pe Hua Ye Asar Hain, Nagin (1976)
Katra Katra, Ijazat (1987)
O Meri Jaan, Ram Tere Kitne Naam (1985)
Main Tere Pyaar Mein Paagal, Prem Bandhan (1979)
Aaiye Huzoor Aaiye Na, Karmayogi (1978)
Salaam-E-Ishq Meri Jaan, Muqaddar Ka Sikandar (1978)
Ae Hawa Ye Bata Ae Ghata Ye Bata, Gazab (1982)
Hum Bhool Gaye, Sautan Ki Beti (1979)
Likes, Dislikes, and More
She has developed her rich taste in the Bollywood after being battered and bullied in the industry early in her career. Rekha is often seen embracing the Sari and loves her Indian attire to the core. She is a big-time lover of Silk Saris. She is fond of getting dressed and putting makeup. One of many hobbies she dwells is collecting postcards from different countries.
Favorite Food: Ras Malai, and traditional Indian veggies, Lady-finger
Favorite Actor: Amitabh Bachchan, Shah Rukh Khan, Dilip Kumar, Guru Dutt
Favorite Color: Golden, Red
Favorite Actress: Kajol, Meena Kumari, Kangana Ranaut, Vidya Balan, Nargis
Scandalous Relationships
Rekha has her name spoiled in this department. She hasn't been successful in any of the relationships and chooses to stay single after a series of gruesome relationships. She has had several flings during her career, and apart from scandals and news, the relationships couldn't chalk out any further speculations. She has found herself in the worst possible scenarios, and her relationships throughout her life have been torrid.
Rekha's first relationship in the Bollywood started with Mehboob Khan's son, Sajid Khan. The duo couldn't find time for each other due to Rekha's film commitments and decided to split. According to some reports, Khan played infidelity in his part when he met his future wife.Homewrecking is an undying trend in the Bollywood. This time Rekha was at the opposite end of it. She was cited to be in love with co-star Navin Nischol, who was by then a married man. When Navin started to develop a feeling, the love was lost, and the couple parted ways. Then it was speculated that the actress dated Biswajit Chatterjee, but after a huge blunder in the film and allegations from Rekha, the relationship couldn't cross the line.
It is said that the stunning Rekha even dated the Jumping Jack, Jitendra. But eventually, like all previous relationships, even this one came out ill-fated. Rekha finally found a man to marry in Vinod Mehra. However, disapproval of his mom and Rekha's infidelity with Yash Kohli in absence of her husband made him leave the talented actress.
Amitabh and Rekha
Amitabh Bachchan and Rekha caused havoc in the industry with their relationship. It is believed that the actor fell in love with the gorgeous actress during the shoot of Do Anjana. The strings were pulled by both sides even after Amitabh being married to Jaya Bhaduri for 3 years. Rekha didn't like the idea of the second woman and Amitabh called it off due to the commitments to his wife. The entire saga changed the complexion of Rekha's career completely. She had a devastating impact om her life. It is the most-talked affair in the history of the Bollywood industry.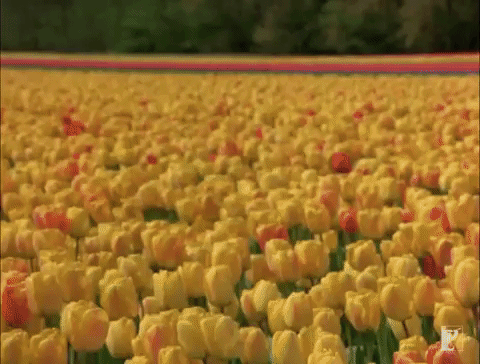 Just after a year after the break-up, Rekha settled with an industrialist from Delhi, Mukesh Agarwal. A year later her husband attempted a suicide leaving a whole lot of misery to her life. She was tagged as a man-eating witch by the people and started losing her stardom for the same. Rekha seemed quite and distressed after a series of unsuccessful relationships until she developed an interest in Akshay Kumar. His girlfriend back then, Raveena Tandon didn't like his growing proximity to the actress and finally, the fling came to a halt. Ever since Rekha hasn't tried to reimburse in her love life having tasted bitterness throughout her life. She chooses to stay single and till date is all by herself.
Controversy's Favorite Daughter: Rekha
Since her inception in the Hindi Film industry, controversies have been an integral part of her career. There hasn't been a single year without a controversy for this dusky beauty. She has been amidst all sorts of controversies. From scandalous relationships to allegations and dismay on other co-stars, she has found controversies by hitting the bulls-eye every time. Rekha and controversies go hand in hand. Here are few of them to shed light on the most famous of them.
Rekha's Controversies
Forced erotic scene
Rekha was seen on-screen smooching and making out for entire 5 minutes in her first film. To her demise, the scene wasn't planned and she was tricked into it by the director and the actor, Biswajeet Chatterjee. Rekha was only 15 during that time, and she was left fuming after no one from the sets came to her rescue. Instead, when the scene turned out ugly, people on the sets were cheering and whistling. Somehow, the censor board couldn't give a green signal to the film, which was released 10 years later.
Fierce opposition and assault from Vinod Mehra's mother
The veteran actor and the beautiful south Indian beauty secretly got married. Sadly, Vinod Mehra's mother didn't like his choice of the woman and didn't let Rekha enter her house. In fact, she hurled abuses at her and even tried to push her out of the house. It is believed that she also got her slipper in hand to attack Rekha. The relationship didn't last for a long and both the couple parted ways.
Husband's Suicide and her relationship with Farzana
Just when the actress looked well-settled after her marriage with the businessman, Mukesh Agarwal, things took an ugly turn after he committed suicide with Rekha's dupatta. Many believed that Rekha was the prime reason for his suicide. She was termed as a man-eating witch all around the nation. The stardom and fame deceased. His family blamed Rekha's relationship with Farzana for the cause of his suicide.
The drama that left Jaya Bachchan fuming
There's hardly any introduction required for the relationship of Amitabh and Rekha. But the veteran actor snubbed Rekha for Jaya and things panned out from bad to worse for the south Indian beauty. Amitabh's wife was left in splits when Rekha walked in Neetu and Rishi Kapoor's marriage in a married woman's avatar. She walked straight up to her ex-boyfriend, had a lengthy chat and left Jaya is tears. The infamous chat still remains a mystery to the entire world.
The Super Erotic Film- Utsav
Always known for her bold avatars, Rekha fumed up controversies when she appeared in Utsav opposite Shekhar Suman in 1980's. The film had many erotic scenes that were hard to digest for the people at that period. Eventually, masses slammed her for her eroticism and created quite a stir during that time. It was till date, the most stimulating scenes in the history of the Indian cinema.
Wrapped up in a single sweater with Kajol
Bollywood wasn't as informal as it is today. People were just sneaking out of their narrow minds and anything bold and sensuous was criticized. Such was the case when Rekha and Kajol appeared in a magazine wrapped in a single sweater. Both the actresses were written down for a very long time but there hasn't been any explanation regarding the photoshoot from any of the two divas.
Unfortunate lip lock with Hrithik
Rekha was so excited after seeing Hrithik Roshan win an award at a function that she greeted him with a formal kiss that almost seemed like a lip-lock. None of us know whether it was intentional or not, but the entire kissing episode gave a lot of fodder to the Bollywood tabloids.
R for Rekha, R for rich, and R for Royal
The actress has survived in the Bollywood industry for more than 40 years now. Even after an ocean full of obstacles and a sea full of controversies, she has managed to carve out a fantastic career. She hasn't let her professional life get hurt during her several personal brawls. She has struggled her way past numerous hurdles to lead a royal life.
Rekha Net Worth
Estimated net worth of Rekha has calculated around 40 million U.S. Dollars. The staggering amount comes from the appearances in more than 140 films, several brand endorsements, and performances at various events. Also, she has been a member of Rajya Sabha during the latter stage of her career. She has led a secrecy-driven life in the recent years and is known to spend time alone in solitude.
Awards, Accolades, and Recognitions
The brilliant actress has engraved her name in gold letters in the history books. One of the trendsetting divas of Bollywood, Rekha has won almost all prestigious awards that honor the acting abilities of an actress. Not only awards from the film industry but also, she has won the highest civilian award for her contribution to the Indian Cinema. The prominent figure Rekha has been an inspiration for many aspiring actresses in the country.  Her dominance in the early 80's and 90's is justified by the trophies and accolades she has in her cabinet. Here is a list of awards she has won during her career.
Rekha Awards
National Film award for the best actress for Umrao Jaan (1982)
2 Filmfare awards for the best actress for Khuboorat and Khoon Bhari Maang (1981,1989)
Filmfare award for the best-supporting actress for Khiladiyon Ka Khiladi (1996)
Filmfare Lifetime Achievement award (2003)
IIFA award for the Samsunf Diva (2003)
IIFA award for the outstanding achievement in Indian Cinema (2012)
Bengal Film Journalist's Association award for the best actress for Utsav (1985)
Star Screen award for the best villain in Khiladiyon Ka Khiladi (1997)
Zee Cine Lifetime Achievement award (2006)
Zee Cine Forever Diva award (2007)
Stardust role model of the year (2006)
Stardust editor's choice icon of the industry (2010)
Stardust role model of the industry award (2012)
Bollywood Movie award for the best supporting actress for Koi Mil Gaya (2004)
Padma Shri (2010)
Rekha has stormed her way out to rule the realm of Bollywood industry on the basis of sheer talent and immaculate elegance. She was one of the most desired women in the early 80's. Though her life journey has always been clouded with thousand of controversies, the brilliance persists within the actress. Her career, however, hasn't flourished in the latter part of her career. Yet she has managed to make a prominent mark in the Bollywood by appearing time and again on the big screens.
She is a prime figure at several award functions where she doesn't leave a single chance to prove that age is just a number. She somehow manages to look drop dead gorgeous in her heavily worked saris and jewelry. One of the most successful and sought after actresses in Bollywood, Rekha lives in the hearts of the masses. Her magnificence on the screen is unmatched. She has fought like a lone warrior in her personal life to get her boat to the right end of the seashore every time. Although she doesn't make impactful appearances in films anymore, she cruises her way to the top when we talk about legends. Bollywood was the luckiest to be graced by the ultimate charm and terrific beauty of Rekha. We salute this living legend from the bottom of our hearts. Long live the Queen.
Rekha Images