Ileana D'cruz: The Goan Beauty
Ileana D'cruz is a popular celebrity in the south-eastern part of the world. She has got her celebrity status from appearing in several Bollywood and Telugu Cinema. She is also a quintessential model who has jaw dropped the audience with her stunning figure and ferocious looks. She made her Bollywood debut for Barfi for which she won her first Filmfare. She has predominantly made a mark in the South Indian Film Industry.
Ileana D'cruz Age, Height, and Weight
She has a beautiful pair of eyes and a gorgeous face to die for. Her figure has always been up to the mark and her acting skills are immaculate. After outstanding performances in the Telugu and Tamil movies, she has turned her attention towards mainstream Bollywood where she has concreted her position with spectacular performances.
Ileana D'cruz Body Vitals
Age: 29 years
Height: 5 feet 5 inches, 165 centimeters
Weight: 54 kilograms, 119 pounds
Curves: 32-24-35 (all measurement in inches)
Hair Color: Black
Eye Color: Dark Brown
Ileana D'cruz Biography
Ileana D'cruz was born on 1 November 1986 in Goa. She spent the first ten years of her life in Goa. Then her family moved to Pune, where she completed her schooling and further education. She was spotted in Pune by her mother's colleague who advised Ileana to pursue a career in modeling because she had a vibrant smile. Ileana was forced into her first portfolio by her mom after the mother-daughter duo had met Marc Robinson. She walked quite a few ramps and fashion shows which earned her an opportunity to shoot her second portfolio.
Her portfolio landed her the opportunity to endorse multiple brands like Electrolux, Emami, and Fair & Lovely. Rakesh Roshan's directional venture of Fair & Lovely got much-needed recognition to the beautiful actress. She was even offered many films from several industries in Mumbai.
Ileana D'cruz Family
Ileana was born in the capital of Goa, Panjim. She then moved to Parra with her family. Her father, Ronald D'cruz is a mechanical draftsman while her mom, Samira D'cruz is a working woman. Ileana is one of the four children born in the D'cruz family. She has two sisters, Farrah and Eileen. Farrah is the eldest in the family. They also have a brother, Rhys D'cruz.
The Big-Screen Success
Ileana had signed a film with the director, Teja. But eventually, the entire project got canned. Therefore, the stunning actress shifted her attention to Telugu movies. She made her first big screen debut with Devadasu, a romantic film. The film was an instant hit amongst the audience as well as the critics. It was a major commercial success, and Ileana's performance in the movie was well received. She was highly praised for her immaculate figure and super-hot features. She won her first Filmfare for the movie. Just immediately, she featured in another Telugu film titled Pokiri.
The fine-looking actress made her Tamil film debut with Kedi. In the same year, she featured in Khatarnak opposite Ravi Teja. Unfortunately for the actress, both the films were drastic flops at the Box Office. She cemented her place in the acting industry with incredible performances in Raakhi and Munna in the subsequent year.
She continued to reign supreme over the South Indian movie industries with stellar performances in films like Aata, Jalsa, Kick, Nanban, Neenu Na Rakshasi, July, and Devidu Chesina. She has been by far the highest paid actress in the South Indian Film Industry.
The Bollywood Break
Ileana made her startling Bollywood Debut with Barfi. She shared the screen with superstars like Priyanka Chopra and Ranbir Kapoor. Anurag Kashyap's directorial Barfi amazed its audiences with its innocence. It was a huge commercial and critical success. Ileana was awarded her first Filmfare in the Bollywood for her commendable performance in the movie.
She then starred opposite Shahid Kapoor in Raj Kumar Santoshi's Phata Poster Nikla Hero. Though its songs went quite famous with the people, the film failed to make a mark. It was an average grosser and received mixed reviews from the critics. She did a couple of films in the subsequent years. Main Tera Hero opposite Varun Dhawan and Happy Ending opposite Saif Ali Khan were huge flops. She was also seen sharing the screen with Akshay Kumar in Rustom. The gorgeous Goan-born actress has a few films line up and we hope that she amazes us with better performances.
Ilena D'cruz Films
Rustom (2016)
Barfi! (2012)
Main Tera Hero (2014)
Happy Ending (2014)
Phata Poster Nikla Hero (2013)
Devadasu (2006)
Aata (2007)
Munna (2007)
Pokiri (2006)
Along with her magnificent features and acting abilities, Ileana also has a decent flair towards dancing. She is an electric dancer, and she has time and again proved the same with so many super-hit songs in south India. Here is a list of hit songs from Ileana D'cruz.
Ileana D'cruz Hit Songs
Tere Sang Yaara, Rustom (2016)
Besharmi Ki Height, Main Tera Hero (2014)
Shanivaar Raati, Main Tera Hero (2014)
Baby Baby, Saleem (2009)
Main Rang Sharbaton Ka, Phata Poster Nikla Hero (2013)
Tu Mere Agal Bagal Hain, Phata Poster Nikla Hero (2013)
Kalti Kalti, Saleem (2009)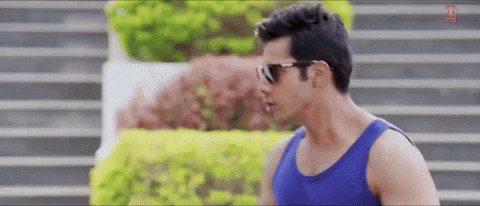 Likes, Dislikes, and More
She is quite a shutterbug. Ileana is very much passionate about photography. She is also fond of swimming. Apart from swimming and photography, Ileana also is a full-time bookworm. She is an avid reader. Here's in detailed information about her hot-favorite things, destinations, and more.
Favorite Food: Biryani, Italian, and Chinese Cuisine
Favorite Destination: Fraser Islands in Australia and Maldives
Favorite Color: Black, Green, and White
Favorite Superstars: Notting Hill, Barfi, Devdas
Favorite Films: Hrithik Roshan, Salma Hayek, Katrina Kaif, Deepika Padukone, Saif Ali Khan, Kajol
Favorite Author: Sidney Sheldon
Ill-fated Ileana
Ileana is warmly received by Bollywood Controversies. To her disappointment, the controversies have left the actress in a bitter taste. She is known for being bold with her statements and doesn't like getting stereotyped. But, things can get completely out of hand when bold statements do not get the much-needed acceptance. Here are few controversies that the South Indian has been into.
Ileana D'cruz Controversies
U-Turn from Aankhen 2
The producer of Aankhen 2 slammed the beauty for taking a big U-turn from his movie. According to the producer, Ileana D'cruz, her manager, and himself had a meeting to finalize her role in the movie. Next day, the producer made the announcement of the movie and Ileana accused him of announcing her name without prior knowledge.
Slammed for being too skinny
Ileana D'cruz has boldly admitted to facing severe body issues. She looked super skinny in the beginning and Paparazzi was unforgiving to the actress. She also said that she doesn't want a curvy figure. In fact, she is very happy with her unusual body-type.
The Bold-Bra Statement
She raised quite a few eyebrows and outraged the moral police when she was too frank to admit that she is at utmost peace when she unhooks her bra and flings it across the room. However genuine her feelings were that time, conservative societies couldn't digest her comment. They thought that Ileana's words were just another way of seeking attention.
Her super-bold statement on Sex
The beautiful south Indian actress was once again in the news for yet another bold statement. In an interview, she said that sex is a major relaxation of her body and it keeps her body young. She also admitted that she doesn't mind talking about sex in public. Her comments didn't go well with the conservative media and nation. She was slammed for being extremely bold just to attract controversies.
FIR for not returning the borrowed money
South Indian producer, Mohan Natarajan lodged a complaint on Ileana accusing her of not returning the borrowed 40 Lakh Rupees. It is believed that the actress had borrowed the huge sum in 2012, and hasn't returned it yet.
Relationships, Boyfriends, and More
Ileana hasn't had a long string of relationships. It is rumored that she dated Prabhas for quite some time. No evidence has confirmed it yet. There is a huge controversy of Ileana being married or not to her present boyfriend, Andrew Kenwood. The duo has been dating for more than 4 years now and the actress hasn't been shy about expressing her love on the social media platforms.
Their marriage is yet a huge secret. According to a few reports, Ileana and Andrew tied the knot in a secrecy-driven marriage in Australia, which is the native place of her photographer boyfriend. Married or not, the couple is already giving us some relationship goals on social media. Quite a heartbreak for the ones who crush on this beauty goddess.
Ileana's Deep Pockets
She has tasted success in the southern part of India to an extent that she was the highest paid actress for quite a long stint. Fame and money go hand in hand, and that has been the case with Ileana. She has turned her fortunes by modeling under some very big names and with her moving her base to Bollywood, she has graced herself to some hefty fortunes.
Ileana D'cruz's Net Worth
The estimated net worth of this Barfi actress is a whopping $14 million. The entire valuation comes from a series of successful films in the Indian Film Industry. Also, she endorses several brands in and around the country. She is also seen performing at several award functions and prestigious events. It is believed that the gorgeous actress charges around 2-4 crore rupees for a film.
Car Collection: Audi A3
Awards, Accolades, and Recognitions
Ileana has flourished in each of the industries she has worked in. From Tollywood to mainstream Bollywood, she has graced the industries with her sheer elegance and looks. Even though when her Bollywood success is still in its infancy, she has gained tremendous popularity and is one of the highly regarded actresses of the coming age. Here is her complete list of awards, Ileana has won in her entire acting career.
Ileana D'cruz Awards
Filmfare award for the best female debut for Barfi! (2013)
Filmfare award for the best female debut- South for (2007)
Zee Cine award for the best female debut for Barfi! (2013)
Screen award for the best female debut for Barfi! (2013)
Guild award for the best female debut for Barfi! (2013)
Social Media Buzz
If you love Bollywood, you got to follow this beautiful actress. Her social media accounts are always full of entertainment where the actress wins people's hearts with her absolute spontaneity and exquisiteness. She is highly proactive on Instagram. Her Instagram account, @Ileana_official is full of fabulous pictures of the actress. You'll be nothing short of being beauty-struck once you visit her Instagram page. She has 4.9 million followers on Instagram and has posted 929 pictures till date.
Ileana is also active on twitter with a staggering 1.6 million followers on it. Her twitter handle is @Ileana_Official. She is an absolute social media sensation and loves staying connected with her fans through different social media platforms.
Illeana D'Cruz Photos
Ileana D'cruz is one fine actress out of many in Bollywood. This Goan girl has surely grabbed her opportunities with both hands making a reputable name in the industry. Having broken the south Indian industry's record of being the highest paid actress for years, she turned her caravan to conquer the highly competitive realm of Bollywood. She has two huge films lined up for release in 2017. Ileana will feature against Ajay Devgan in Baadshaho. Ileana will play opposite Arjun Kapoor in Mubarakan. Both the films are expected to make a huge impact at the Box Office with a star-studded lineup.
We hope with time, Ileana achieves the stardom of the highest level. We wish to see her play stupendous roles that add glory stars to her resume. We want to see her in more challenging roles where the actress can prove her mettle. It is only then that the actress will be able to reign supreme in the Bollywood.